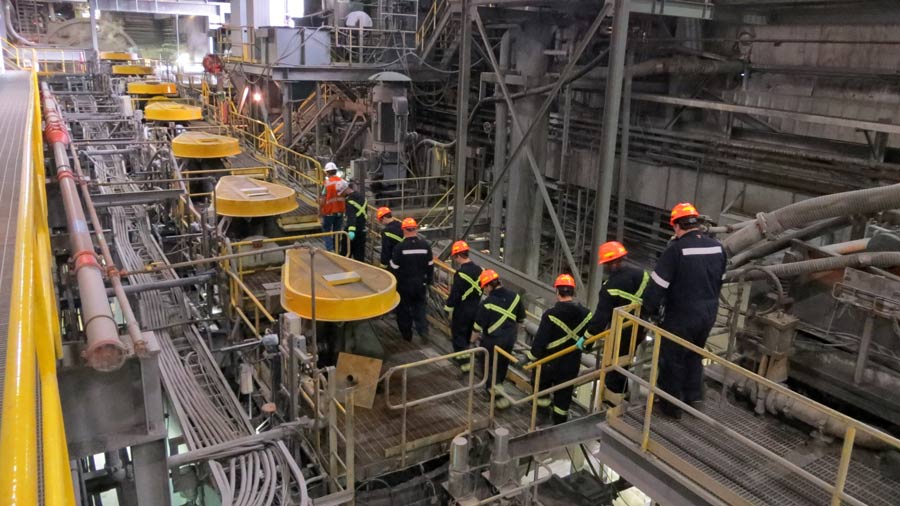 Lesson Plan
Agenda
Mine tour
Gold panning demonstration
Objectives
Prepare for mine tour:

Demonstrate proper PPE.
Review safety procedures on mine property.
Formulate questions for onsite tour.

Gravity Separation

Demonstrate effective gravity separation technique using gold pan, water and material.
Distinguish proper results of pan operation.
Translate gold pan results to placer operation.
Handouts
Model mine statistics/historical information
Activities
Preparation for local mine tour
Local mine tour
Gravity separation demo (gold panning)
Homework
Prepare notes from local mine tour for the next class.
Review local mine mill flowsheet for questions during next class.
Review gold panning activity for questions about gravity separation at next class.